Aubrey Vick, MFT-I
I have my Masters degree in Clinical Psychology with an emphasis in Marriage and Family Therapy from Pepperdine University. I am currently working towards my Marriage and Family Therapist license and work under the supervision of a Licensed Marriage and Family Therapist.
I have a passion for working with women throughout pregnancy, the motherhood transition and adoption. There is immense pressure on mothers in our culture today- causing them to feel isolated with more anxiety, stress and feelings of never being "enough". It is common for the issues mothers face to be overlooked and with the maternal suicide rate steadily climbing there is a blatant lack of care that needs to be addressed. As a mother of three I have insight into many of the unique challenges we are faced with and I know the importance of prioritizing our mental well being so we can juggle the many roles we assume on a daily basis.
I currently hold my P-MHC Perinatal Mental Health Care certificate.
I have experience working with a variety of people and I would love to schedule a free 15 minute consultation call to see if I can help you meet your therapy goals!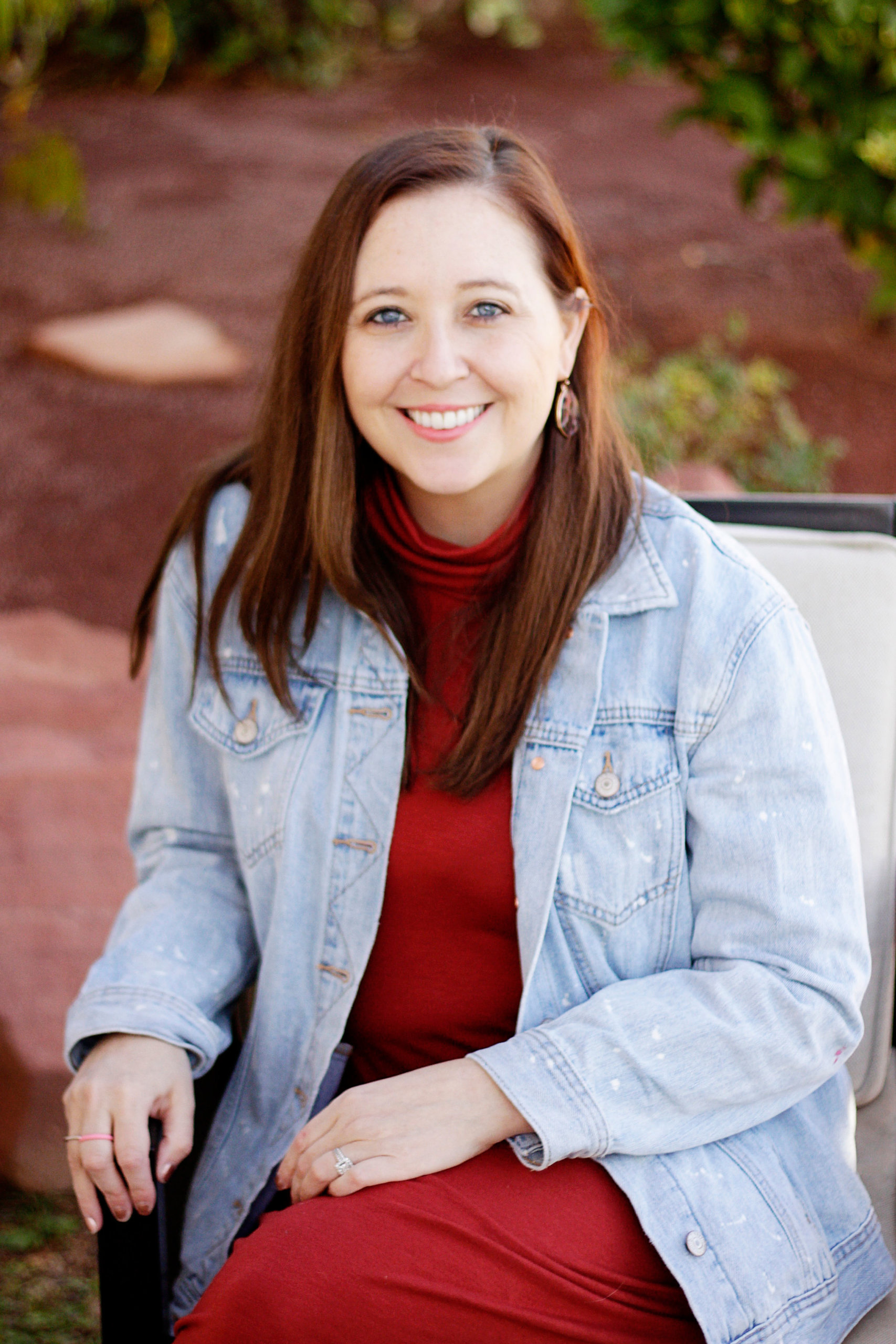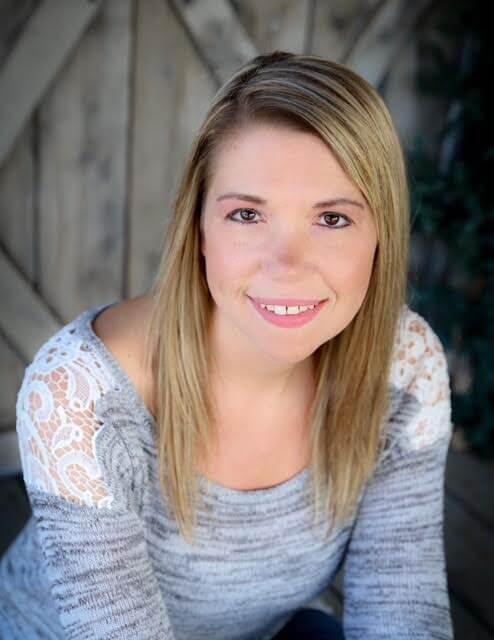 Kara Logan MA LPC-MHSP LADAC II
Hi! I'm Kara Logan. For over ten years I have worked to treat and educate the community on addictions and mental health disorders. I have experience working with adolescents and adults in every level of care from inpatient detoxification to outpatient therapy services. I have had the opportunity to treat those struggling with not only substance abuse issues but also compulsive overeating, sexual addictions, gambling, compulsive shopping, and video gaming. I also enjoy creating and presenting educational lectures and providing clinical consulting for substance abuse treatment centers.
I am a Licensed Professional Counselor and Licensed Alcohol and Drug Abuse Counselor in Tennessee. I hold a Bachelor's Degree in Counseling from Johnson University here in Knoxville TN, and a Masters in Human Development Counseling from Bradley University in Peoria, IL. My goal is to provide an environment that is comfortable yet challenging and allows for us to work together to bring about personal growth and better understanding of your needs as they are unique to each individual. I am very involved in the therapy process during our sessions. I believe fully in us working together to achieve your goals. My clients appreciate my straight forward and down to earth approach to therapy. I truly enjoy helping people gain hope for their future and make positive changes in their lives.
When not at work, I can be found hanging out with my husband and two boys. I am also a big fan of hiking, books, great coffee, and football. I look forward to meeting you and offer a free 15-minute phone consultation to address any up front questions or concerns you may have and see if we are a good fit to work together.
Dr. Justin Lapollo DO
Dr. Justin Lapollo started his higher education with an appointment to the United States Military Academy at West Point in the summer of 2001. Following the attacks of 9/11 and the subsequent change in Army officer structure, he decided to transfer out of West Point and accepted a full ROTC scholarship at East Tennessee State University (ETSU) in order to improve his likelihood of applying to medical school. He majored in Psychology and graduated with a Bachelor's of Science degree in 2005. He applied and was accepted to the Virginia College of Osteopathic Medicine at Virginia Tech where he graduated medical school in the top of his class in 2009.
Following his graduation from medical school he was commissioned as a Captain in the US Army and attended Internship and Residency at Tripler Army Medical Center in Hawaii. While in Residency Dr. Lapollo was named Resident Teacher of the Year by the medical students at the Uniformed Services University of the Health Sciences (USUHS) and later nominated by his faculty and colleagues to serve as the Academic Chief Resident in his final year of Residency.
Following the completion of his Residency in 2013 he served in numerous clinical and administrative leadership roles in the Army including Division Psychiatrist at Fort Stewart GA, Deputy Department Chief for the Department of Behavioral Health at Winn Army Community Hospital, Chief Psychiatrist at Guantanamo Bay, and Senior Psychiatrist with the 254th Combat Operational Stress Control Unit providing Behavioral Health support to forward deployed soldiers in Eastern Europe. He has worked in many psychiatric domains including inpatient, outpatient, forensic, child/adolescent, telepsych, and consultation/liaison.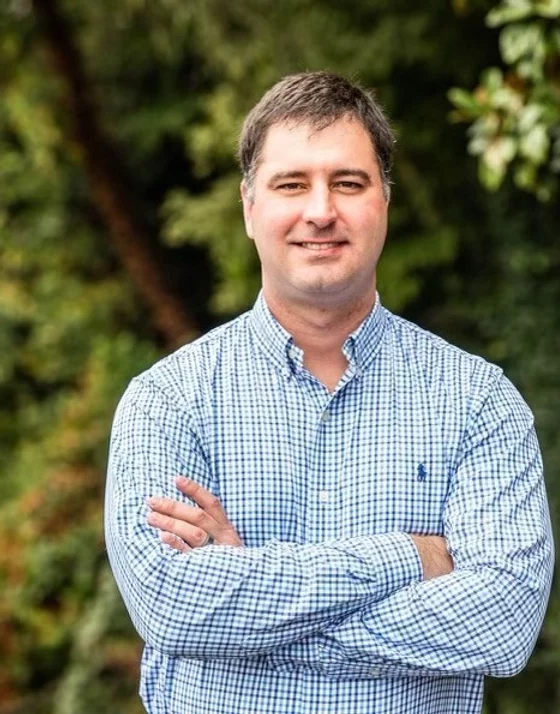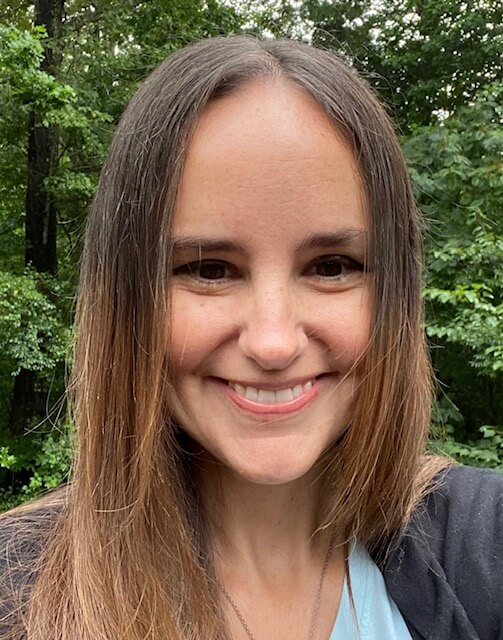 Heather N. Gerry, MA
Heather graduated from Cornerstone University with a bachelor's degree in psychology and a master's degree in the art of counseling. She interned at a homeless shelter in Battle Creek, Michigan, domestic violence shelter and outpatient SUD (substance use disorder) program in Battle Creek, Michigan, and a residential mental health facility in Kalamazoo, Michigan.
After graduating, she began working at Summit Pointe as an outpatient clinician directly working with clients ages 3 and up. She became trained in TF-CBT (trauma-focused cognitive behavioral therapy), DBT (dialectical behavioral therapy), crisis therapy, play-based therapy, and substance use disorders. She was part of the child and adolescent treatment team, DBT treatment team, child and adolescent on-call crisis team, child and adolescent TF-CBT team, and SUD treatment team. She also has experience in faith-based (Christian counseling). She recently moved to Tennessee. Due to differences in licensing between Michigan and Tennessee, she is working as a non-licensed clinician in the state of Tennessee and is working toward full licensure under her supervisor, Kara L. Logan, MA-LPC MHSP. Heather believes it is truly essential to have a participative counseling experience, where both client and clinician work toward the client's preferred outcome.
Heather will be focusing primarily on child and adolescent trauma, DBT-based therapy, play-based therapy, TF-CBT, and faith-based counseling for individuals with this preference. Heather is also able to treat adults with trauma history. She will be offering in-person/face-to-face sessions and telehealth sessions. Periodically, Heather will also provide groups and mental health workshops.
Heather believes it is truly essential to have a participative counseling experience, where both client and clinician work toward the client's preferred outcome.
Kim M Donovan, MSW, LCSW
I have recently moved to the area and have joined Maryville Wellness as an individual and family therapist, licensed in the State of Tennessee.
I have gained much of my therapy experience after working with fostering and/or adoptive families in Illinois, helping families strengthen and preserve their relationships that oftentimes become "stuck" or distant. My primary focus was to address underlying trauma/trust issues that interfere with healthy relationships with parents and others. I often used Theraplay when working with children/ families and developed support groups for parents and adolescents. I especially enjoyed working with adolescents around adoption issues.
Prior to leaving Illinois, I worked in a semi-private practice setting, addressing depression and anxiety, parent-child difficulties, adult relationship issues, regulation and behavioral difficulties in children. I have been fortunate to have attended many excellent trainings which have expanded my counseling skills over the years. Theraplay I & II (Theraplay Institute, Evanston, Illinois) and DDP (Dyadic Developmental Psychotherapy) with Daniel Hughes, Trust-Based Relational Intervention (Karyn Purvis and David Cross) and multiple seminars with Bruce Perry, PhD. (Neuroscience.) In addition, I had a clientele ranging in age from 6 and up, with particular experience working with anxious and depressed individuals. Initiating adoption support groups for families and adolescents as well as groups for anxious teens will be a service I look forward to offering clients.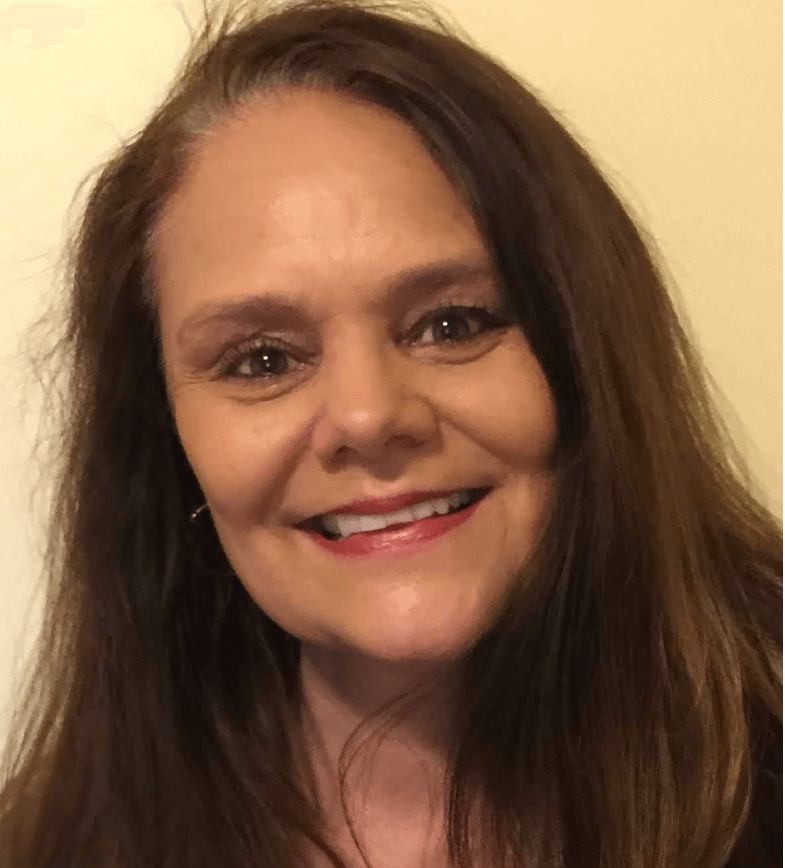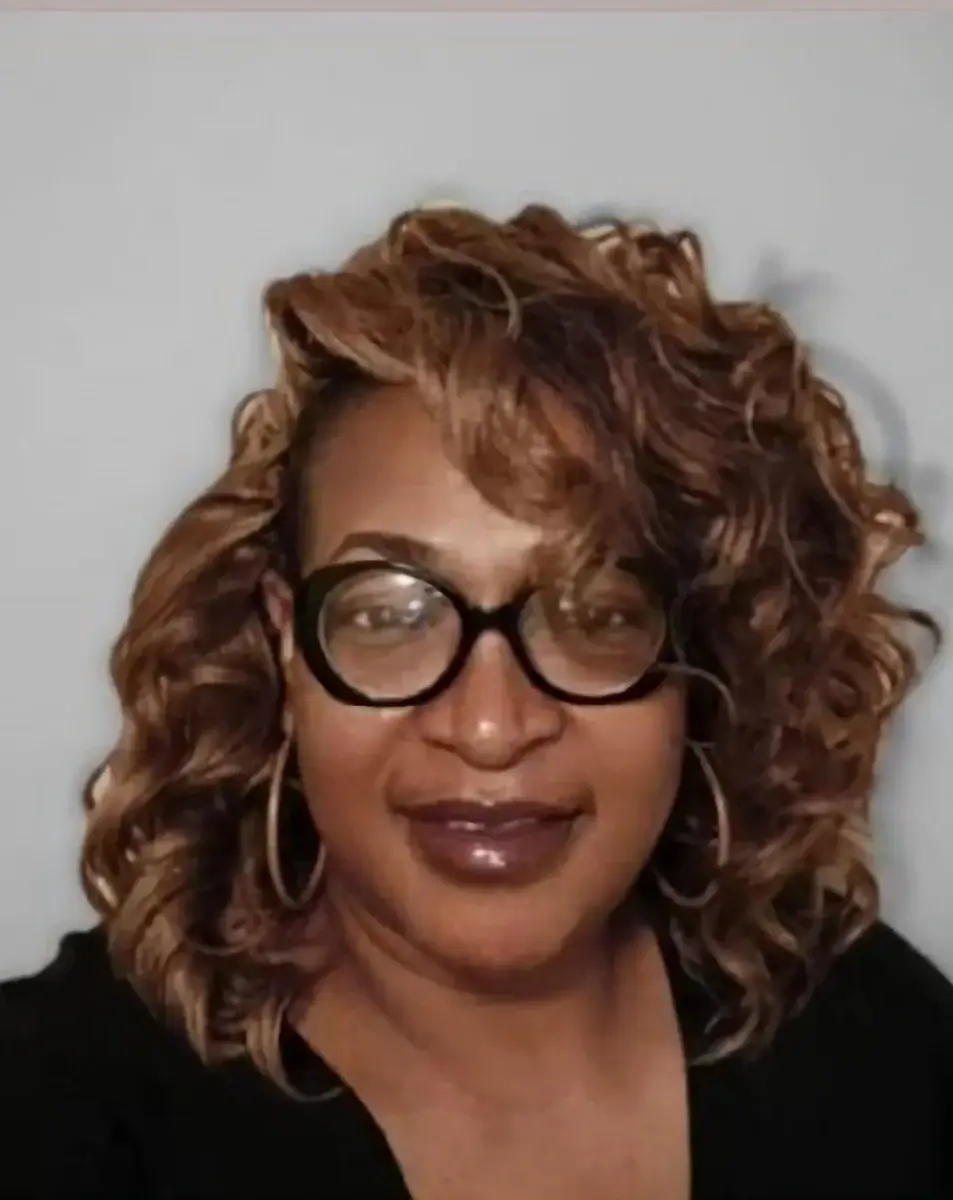 Katrise Thompson, M.Ed., LPC-MHSP
Empowering people to live their best life is what I enjoy doing. I am a black female licensed professional counselor (LPC-MHSP) and helping people navigate this thing called life is my passion. I started Beauty from Ashes to assist individuals and couples with taking their adversities and turning them into successes.
As a therapist, I have worked in inpatient and outpatient settings with a focus on domestic violence, childhood trauma, substance abuse, and other mental health disorders. Currently, I am also a Ph.D. student.
I operate from a person-centered approach because I believe each person is an expert in their own life. I use a variety of modalities which include CBT, DBT, and solution-focused brief therapy